The first floor is a cafe. It is a renovated space, which was originally built in Showa era, about fifty years ago. Not fashionable, but it's more homey and comfortable space. When you step into our place, first you meet standing tables for enjoying drinks and Japanese sitting space on the side. In the back, we have tables to take a seat, too. Cover charge for alcohol at table with chairs. No charge on standing tables. We serve pour-over coffee, handmade ginger ale, snacks, meals and various types of liquors. Have a beer in early evening, coffee after having drinks, rice bake casserole late at night – enjoy as you like.

Opening hours: 4 p.m. – 0 a.m.
Closed on Wednesdays and Thursdays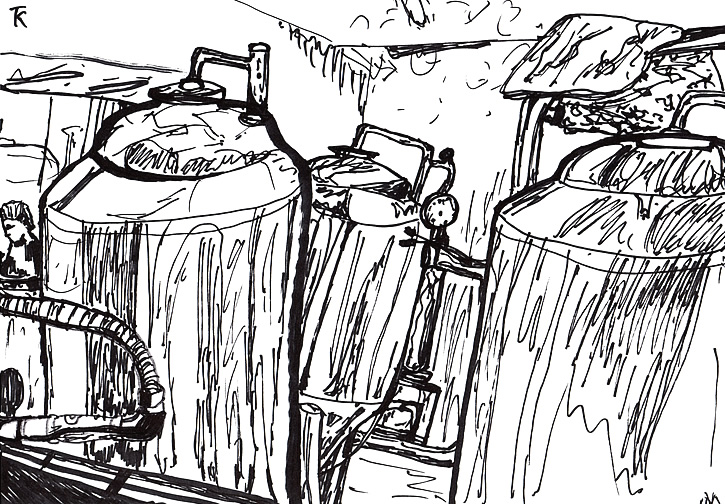 At Akariya we always have 20+ beers from around the world in stock, but our main beer is a Takasaki local variety. This beer is provided by Takasaki's own Shinkichi Brewery. They are a local microbrewery located within walking distance of Akariya. They put a great deal of research and effort into creating beers that take advantage of Takasaki's natural high quality water and seasonal ingredients to pair well with many dishes.
Strawberry and Japanese Butterbur are just a few of the many rare and unique beers they produce. Beer lovers who want to try a new beer or even people who aren't usually beer drinkers should give these unique beers a try.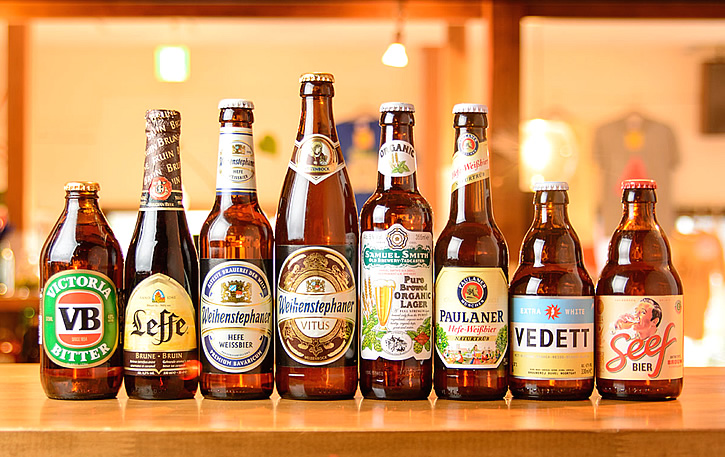 We have Takasaki draft beer , "shinkichi" in the house. Also, always have about 20 craft beers from other countries and Japan. It is a bit different selection from regular Japanese beers, so try various types and enjoy each character of them.



Originally blended coffee
We use originally blended beans for our coffee. Especially ordered to Mr. Maniwa of TOMBI coffee who is a fabulous coffee blender in Takasaki. Though it is dark roasted, have light and fresh flavor. Recommended not just after meal, but also for relaxing moment after work or refreshing after having drinks. It will take a few minutes, but we brew a fresh cup especially for you.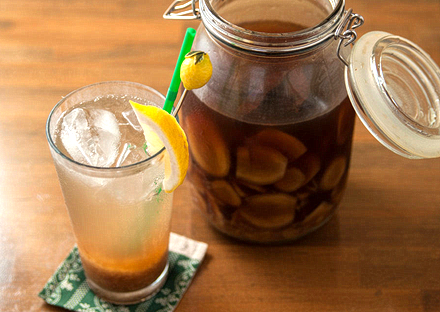 Our original syrup is made of grated ginger with spices and served with soda. This syrup has history since the beginning of this place and we always have improved its recipe, of course had many trials and errors on the way. We also serve it hot. Good for warming you up in winter.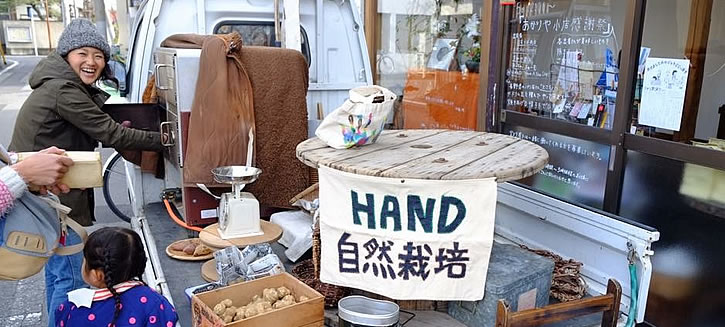 Mini market "akariya komise"
Irregularly, mini market "akariya komise" is held here, receiving tofu maker, pastry chef and various artists as a guest stand. It is open from 3 p.m. to 6 p.m., before opening hours of cafe. Sure you will meet attractive products. Lineup depends on the day: Fantastically delicious organic vegetables, delicate pastries which bring joy of each season, fresh tofu directly from hand of producer, etc. Sometimes, depends on the stand, they serve coffee, too. Check on the calendar when your favorite attractions are here and come drop by, looking for finding your supper ingredients, yummy sweets and more.