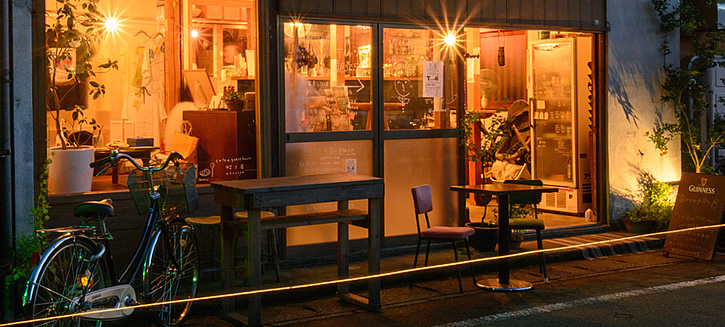 cafe & guesthouse akariya
41 Tsubaki cho, Takasaki, Gunma,
370-0059
Opening hours of cafe:
4 p.m. – 0 a.m.
Closest bus stop: Motomachi san chome
We are next to Chojinso, which is the old-established Japanese restaurant.
No parking available. We can show you the parking lots nearby. It costs 500 yen per 24 hours.
You can find city bycicle around Takasaki station for free.